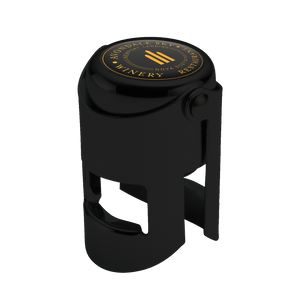 A must have when enjoying any traditional method sparkling wine! Even if the plan is to finish the bottle the same evening, good luck getting that sparkling cork back in the bottle!
Beautiful bubbles going flat or losing its energy from sitting open is the ultimate sin. Keep the bubbles vibrant from the first sip to the last, even if that is a few days later!
*CAUTION* Please keep the same level of precaution when removing this stopper as you would the cork. Do not point directly at any face or body.