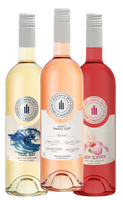 Wines of all kinds
Our winemaker (Ben Swetnam) has been creating wines onsite before our retail shop (the former St. Matthews Church) was even relocated here. Ben uses his experience from all aspects of viticulture and viniculture to create exceptional quality wines that keep those who know coming back for more!
Quiz to find wines you'll love
EVENTS & EXPERIENCES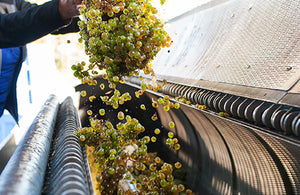 Wellness Retreats, Live Music, Yoga in the Vineyard and other special events here
WINERY EVENTS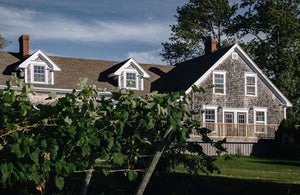 Learn about Mosher House private dining experiences
PRIVATE EVENTS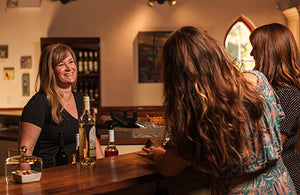 Details of our hours, tasting experiences and a virtual tour of the inside
TASTINGS & RETAIL
What a great day. A bottle of ice cold Tidal Bay and a great Charcuterie board. And the back deck was beautiful. Service was outstanding. Thanks so much!

J.B. Robertson
Beautiful region of Nova Scotia! An excellent winery and a taste for even the most refined of wine buyers..Not your average commercial operations.
Small knowledgeable and refreshing!!
Restaurant and walking trails bring your puppy their dog friendly!!

M T - Local Guide
Without a doubt, the highlight of our day touring the valley vineyards. The owners were delightfully pleasant and all the wines very good. Overall an excellent experience.

Geri Barrington
OMG... ABSOLUTELY lovely in every way! Delightfully flavorful wines accompanied by delicious shared tasting platters! Our whole experience was exquisite!

Margo Williams
Beautiful spot and friendly staff. Amazing story about how they got the main building from a different town by floating it down the river. Well worth the drive to check this little gem out that's within an hours drive from downtown Halifax. Plus the wine is amazing there also so you know that's a bonus 🤣

Kevin Stone - Local Guide
Lovely little spot with such a unique story. Tidal Bay is nice and refreshing and the menu is well put together and made with local ingredients. Wine selection is diverse with lots of options for tastings. The staff were friendly, welcoming and enthusiastic about telling us the history and very accommodating of our young daughter. We will be visiting again!

Ryanne Hamblin
Location
Our Winery
80 Avondale Cross Rd. Newport Landing, Nova Scotia
Retail & Restaurant
We are currently closed for the season. Please reach out to info@avondalewine.ca if you'd like to book a private event or tasting.